Meet the 2018 Candidates for the November 6, 2018 General Election
Local Candidates
Elect Mark "Tony" Walker and Nick Rupert for VC Commissioner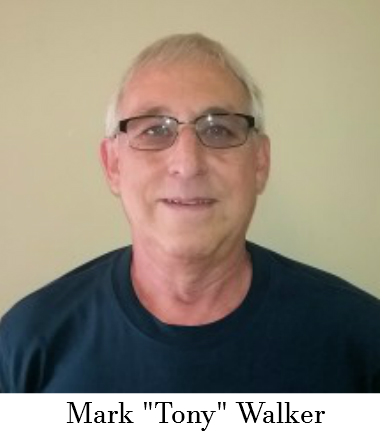 Vote for Mark "Tony" Walker in the General Election this November 6, 2018 for Vinton County Commissioner. Tony cares about Vinton County and its residents because he is a lifelong resident of McArthur. As Candidate for Vinton County Commissioner Tony brings depth and experience.
Tony plans to focus on continuing to seek funding for rural water projects, establish internet access county wide and lobby state officials for additional money to help the villages and townships prosper. He will help the county grow by helping to develop tourism and expand economic opportunities by encouraging small business opportunities and inviting businesses to invest in our county. As a parent and a grandparent, Tony understands the value of education and will support and work with the school district in preparing our youth for the future. Like most residents, Tony is deeply concerned about the growing drug problem and the effect this issue has on the community and its families. Tony is dedicated to tirelessly promote Vinton County.
Tony's work experience is vast, beginning at a young age working for the Walker family enterprises. Along with his father, the late Orville Walker, and his brothers they owned and operated Walker's Auto Parts, Walker's Furniture and Appliance, McArthur Gulf, Walker's Auto Body and Family Circle Pizza.


Tony is retired from the McArthur Water and Wastewater Department with 30 years of service. Additionally, he also worked for the Village of Zaleski for 5 years as its water and wastewater operator and the inspector for the village during the installation of a new sewage treatment system. Tony continues working as a wastewater operator for the Vinton County Local School District. Tony is currently the Vice Chairman of the Vinton Metropolitan Housing Authority. He understands the complexities of grant writing, working with various village governments and balancing an operating budget to advance our communities.
Past experience includes volunteering with the county youth baseball program for over 20 years. He spends his free time wood working, camping, fishing and is an avid hunter.
Tony is married to Carol and together they have six children, fourteen grandchildren and a great grand child.
A vote of support for Mark "Tony" Walker for Vinton County Commissioner, is an action every county resident can depend on to help our county prosper.


Candidate for Commissioner - Nick Rupert -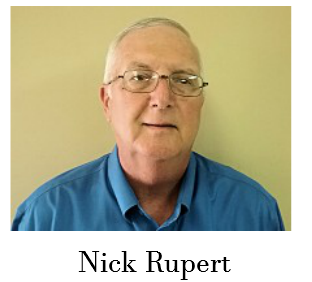 Vote for Nick Rupert in the General Election this November 6, 2018 for Vinton County Commissioner.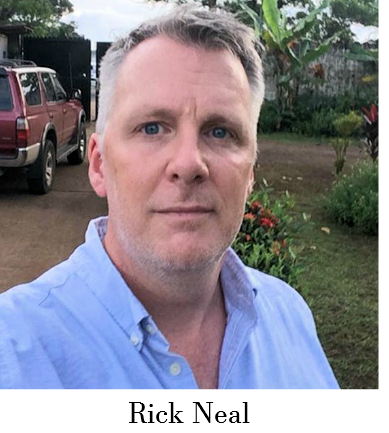 A Message from Rick Neal, Candidate for US Congress in Ohio's 15th District:
Right now, our country is headed in the wrong direction. And we all need to do our part to help get it back on track. I'm not a politician, and I've never held elected office. But now I am running for Congress, because my whole life has been about service and advocacy. I've been an international aid worker in some of the most vulnerable places around the world. That means I'm willing to roll up my sleeves and come up with innovative solutions to our most pressing challenges.
I joined the Peace Corps after college, working in Morocco for five years as a teacher and a health educator. After I earned a master's degree in public health, I continued my international work, going wherever the need was greatest - places like Cambodia, Congo, and Afghanistan. I ran local non-profits, made sure people had access to clean water, launched a hospital reconstruction project and set up a refugee camps.
A few years ago, I went to Liberia in West Africa to help fight Ebola. I watched that summer of 2014 as the epidemic got worse and worse, and decided I needed to help. I joined a team setting up a 100-bed field hospital that could treat patients in a safe and humane setting. Luckily, by the time I left, the outbreak was starting to fade.
I learned valuable lessons during my many years spent in the field: hire good people and trust them to do good work, manage carefully the money sent in by donors and build on resisting efforts instead of reinventing the wheel. But the MOST important lesson was not to be afraid to stand up and take action when called, no matter the obstacles.
Now, I am driven to confront new threats, and to stand up for what's right. I'm not a career politician, but I'm a passionate public servant. I'm not beholden to special interests, to lobbyists or to the establishment. I stand for Ohioans, and I'm ready to keep working for a better future - for everyone.
More information about Rick Neal can be found at Rick Neal for Congress