"We the People..."
Welcome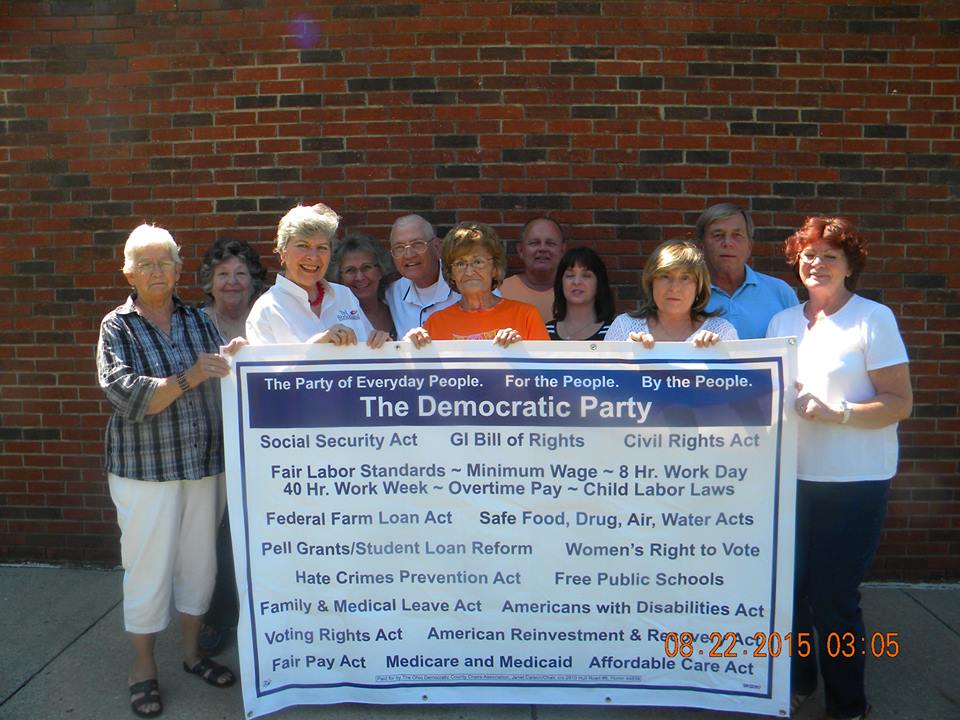 Thanks for voting and supporting our local candidates. The Democratic Candidates work very hard to represent and better improve the lives of all Vinton County residents.
This is a difficult time for us but this article in the Washington Post might bring some solace, perspective, and direction for the coming days. Click on this link:Trump supporters will not like what happens next.
We are ecstatic to know that Hillary Clinton won the Popular Vote (she got the MOST votes) in this election, while Donald Trump won the Electoral Vote. In fact, Hillary received more votes than any Presidential candidate in history except for President Obama. The majority of those who voted chose Hillary Clinton but we must instead settle for SECOND BEST Donald Trump because of the Electoral College. Hillary received almost 3 MILLION more votes than did Donald Trump. To find out more Click on this link:Huffington Post - Final Popular Vote Shows Hillary Clinton won by almost 3 Million Votes

Why should, and why are Americans settling for second best? Donald Trump only received 24% of the votes. Fifty percent of people who where eligible to vote in this presidential election did not. The electoral vote only takes place at the Presidential level and no where else in our republic, and as a matter of fact no where else in the world. Donald Trump only represents 24% of those who were eligible to vote this election which, we suppose, makes him the Minority President. What can we do? The Electoral Vote needs to be eliminated and we can do this. Be sure to read more about what WE CAN Do by clicking on this link: Remove the Electoral College

GOOD NEWS! A Bill is being introduced to Eliminate the Electoral College. Click here to find out more: Remove the Electoral College

To take action and to tell your legislators to pass the National Popular Vote Bill click here:National Popular Vote. Today is the day! Read below.



Our tasks for 2017? As the First Lady Michelle Obama so eloquently stated, "When they go low, we will go High." What can we do in 2017 that will make the world a better place? As blogger Lorraine Devon Wilke has stated in her blog post "Our Task in 2017: Be better Americans than our incoming President." To find out more on how NOT to be like Donald Trump Click Here.





We cannot remain passive while a GREAT travesty happens to our GREAT country. We must remain persistent and continuously inform our Representative and Senator that they work for us and that they represent us! But we must continuously inform them of our positions on the issues.



The Ohio Representative for Vinton County is Steve Stivers (unfortunately a Republican). Call Mr. Stivers at 202-224-3121 or try 202-225-2015. These numbers are for his DC Office. Couldn't find an e-mail address for Stivers. Guess he really doesn't want to hear from his Employer/Boss (us in other words). But hey, all the more reason to contact him right! Tell him he needs to make his e-mail address public! To go to Steve Stivers web site Click Here

The Senator representing Vinton County is Senator Sherrod Brown. Call Mr. Brown at 202-224-2315. This is the number for the DC office. Mr. Browns e-mail address is Senator_Brown@brown.senate.gov. To go to Sherrod Browns web site Click Here )



Call these numbers EVERY DAY! Call them after you've had your morning coffee. Call them on your lunch hour. Call them when you are bored and want to spice things up. Call them when there is an advertisement during your favorite show. Call them every single day and let your voice be heard!





Here is a laundry list to get the conversation started:



1. Insist that they not confirm or support Trump appointees. To send an e-mail to Congress to reject Betsy DeVos as Education Secretary Click Here.

2. Insist that they support measures to protect against the effects of global warming. According to the World Health Organization "Between 2030 - 2050, climate change is projected to cause about 250,000 deaths per year from heat stress, malnutrition, and the spread of infectious diseases like malaria." To find out more Click Here.Climate denial is immoral and un-American. Politicians who don't acknowledge or value science and expertise risk making decisions not based on facts or reality and will cause long term harm to our environment and to future generations not only in the U.S. but around the world. These deniers must be held accountable.



3. Remind them that Science is real, facts are facts, and we don't legislate law based upon some ones PERCEPTION of reality or ALTERNATIVE FACTS.





4. Insist that they support Women's Rights, Women's Health, Human Rights and Civil Rights.



5. All religions are equal and there should not be any legislation that discriminates against ANY religion or faith.



6.) STOP THE WAR ON WOMEN! Insist that they support equal pay for women and that woman have fundamental rights under the constitution. It is NOT OK for anyone to assault a women.





7.) Insist that they oppose legislation which removes, changes, or decreases benefits from the Affordable Care Act, Social Security, and Medicare.





8. Insist that they implement term limits for all members of Congress. Insist that Congress cannot vote for pay raises for themselves and that the Citizens of the U.S. should approve these pay raises. Insist that members of Congress should be required to use the same health insurance plans and providers that the citizens that they represent use.





9. Don't waste Tax Payers money building a Wall that will put us in debt for the next 50 years. $15 Billion for a Wall! REALLY! What A WASTE OF MONEY! Use the money to improve infrastructure.



10. Insist that Minority President of Alternative Facts Trump release his TAX RETURNS! In fact the Petition requesting the release of the Minority President of Alternative Facts Tax Returns has just broke a White House Record. Click Here to find out more.



11. Remind them that "Reality is Reality" and not a "Perception is Reality" TV Show. Insist that they recognize the difference between what is REAL, also known as facts, and ALTERNATIVE facts, i.e. NOT real.



12. Inform our Congress members that we are well aware that the Minority President of Alternative Facts and his surrogates are using a tactic known as "Gaslighting". Gaslighting is a tactic a person or entity uses to gain more power, and makes a victim question their reality. Gaslighting is a technique used by authoritarians, abusers, dictators, narcissists and cult leaders. To find out more about Gaslighting Click Here and Click Here. and Click Here.



13. Ask them how they can, in good conscious, support anything that moves this country backwards 100 years and how they can support a Minority President of Alternative Facts? Really? How can they?





This is a list to get you started. CALL. BE THE DIFFERENCE.



Some local Vinton County residents participated in the Women's March that was held around the world to protest the election of President Trump, his surrogates, and his agenda. Millions participated world wide. These supporters participated in the march that was held in Chillicothe on January 21.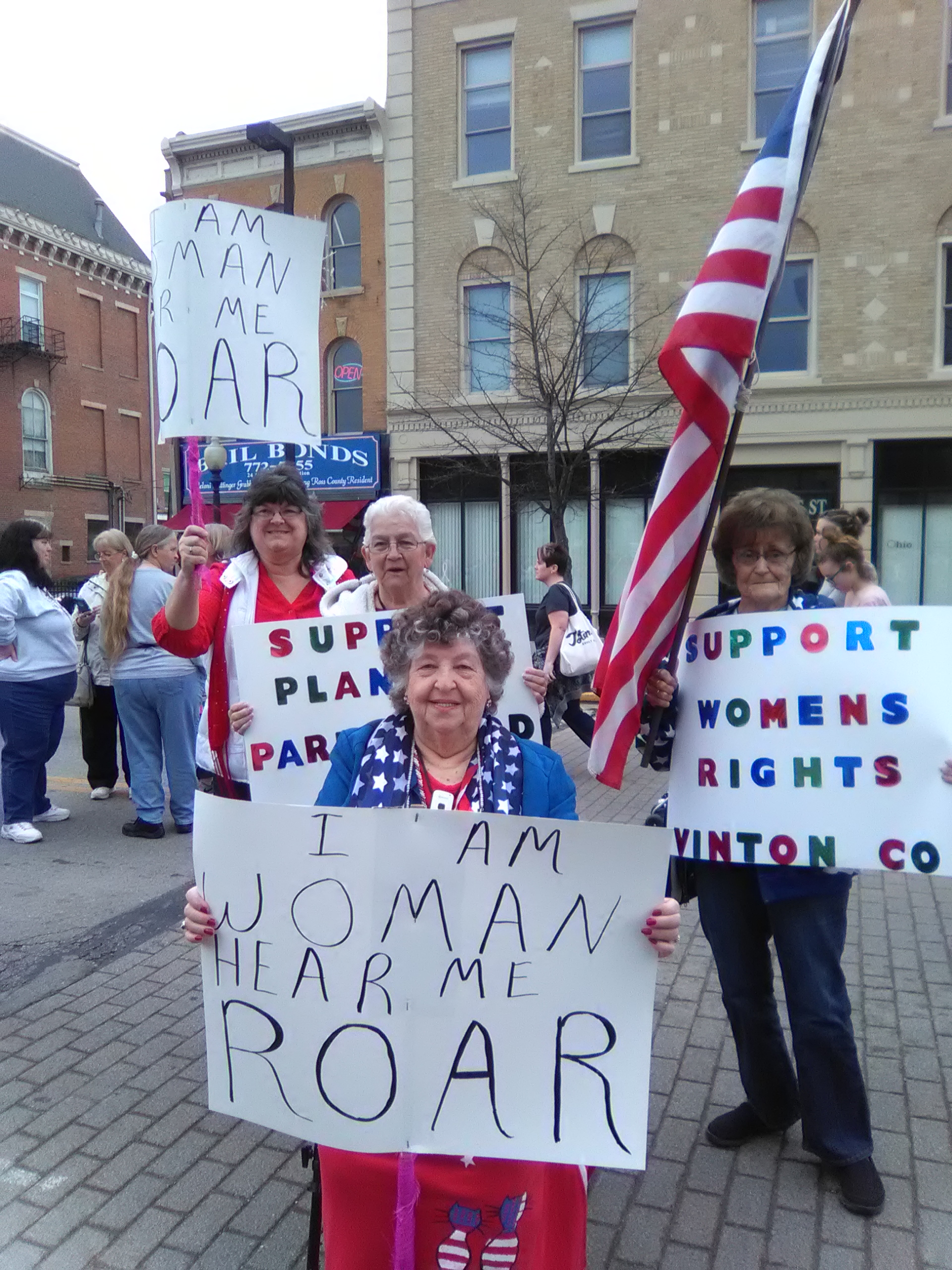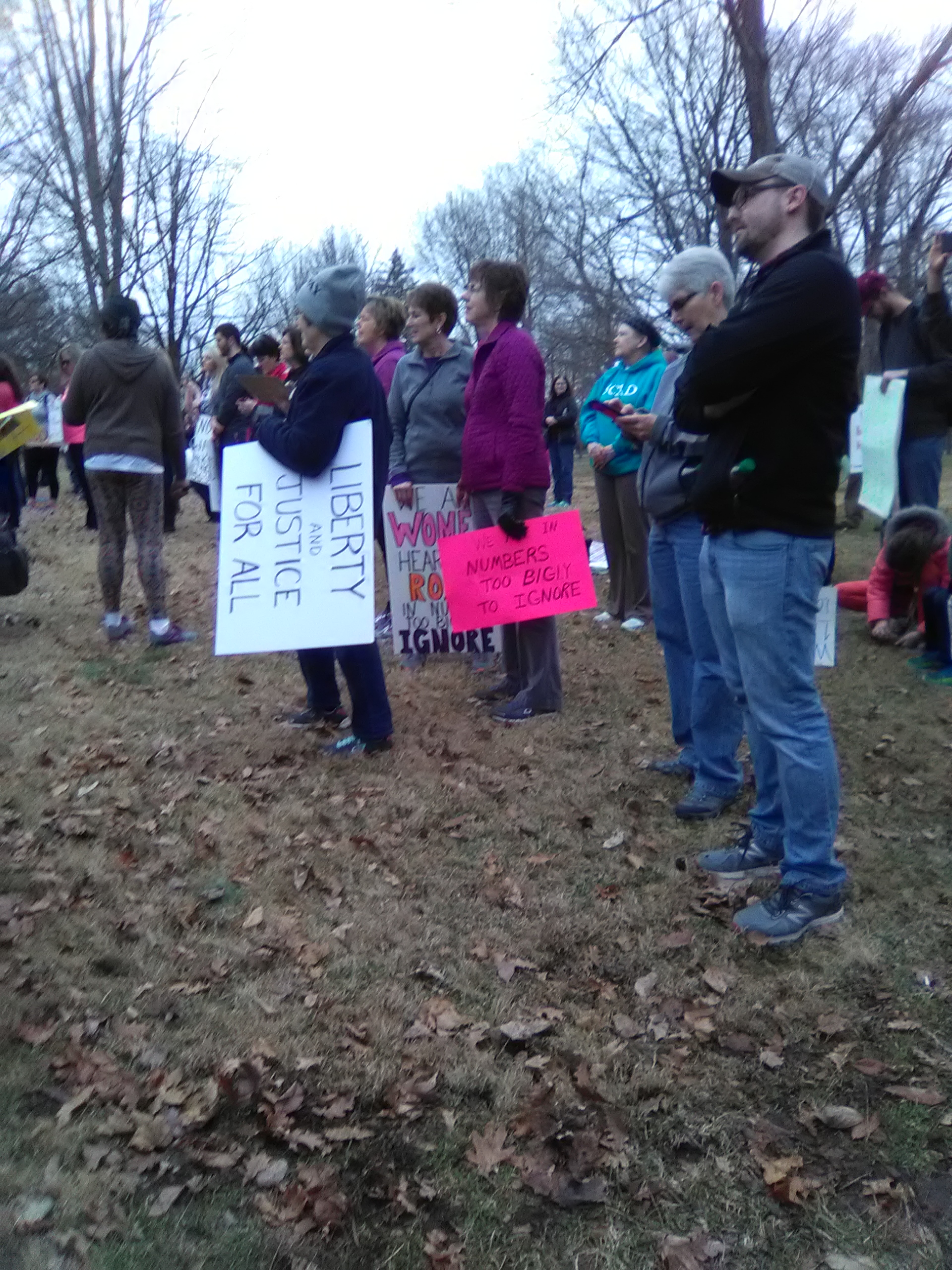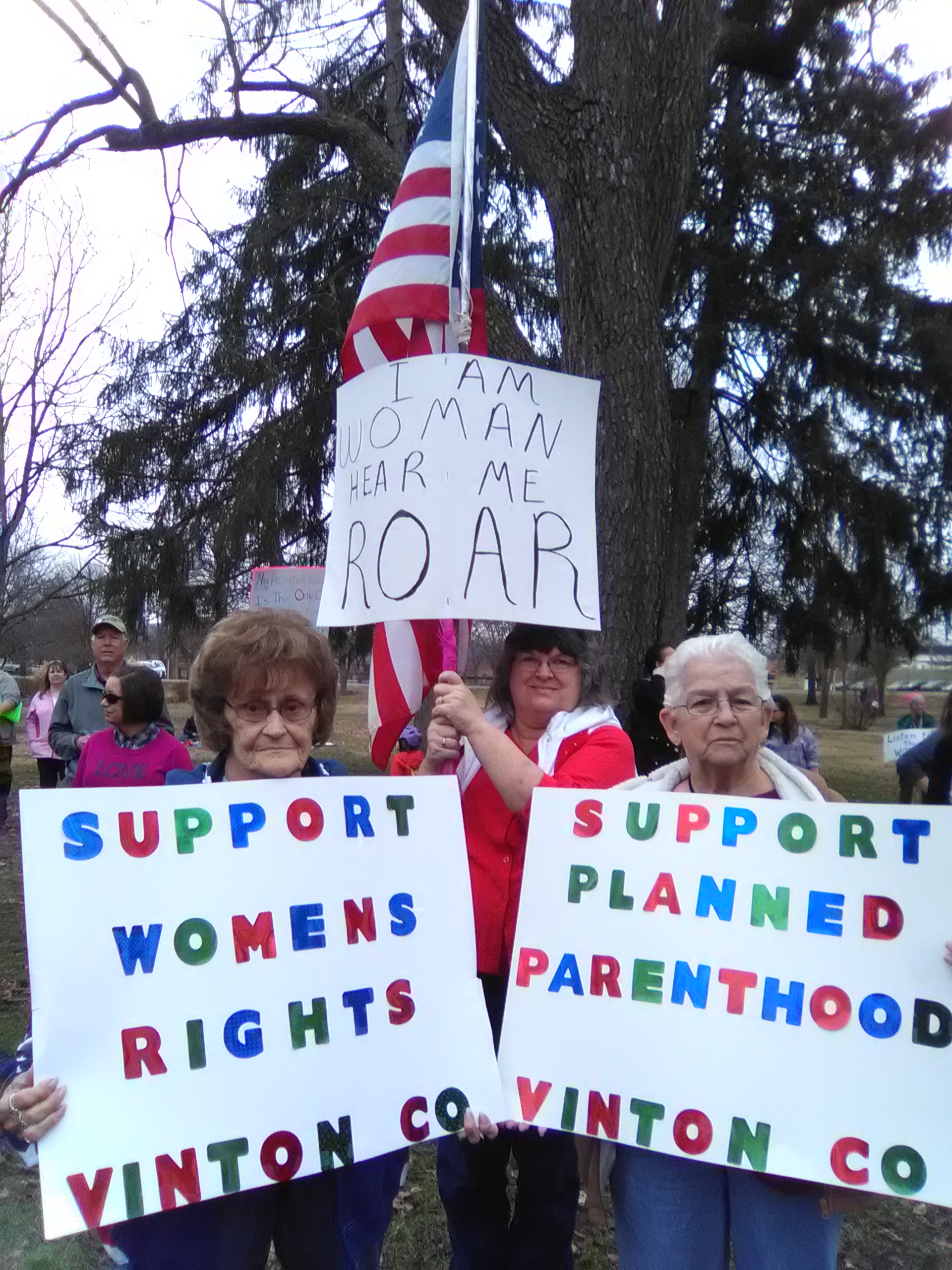 Diane Feinstein objectively justifies that Jeff Sessions should not be Attorney General.


If you want to make a difference then please join us! We meet on the 4th Monday of every month. Our meeting location is the McArthur Community Building, 31935 State Route 93, McArthur, Ohio. Join us! We look forward to your contribution!
Please be sure to check back with us often as we update our site with upcoming events, news and items of interest.
We want to thank everyone for their hard work, commitment and contributions. You are the Difference! We are small - but we are mighty!
For more information about these upcoming events please contact Nick or Dinah Rupert - 740-590-3630, Leetha Toops - 740-418-8447, or Barb Deal at 740-596-4681.
Vinton County Rocks!


Like Us on Facebook!
The Vinton County Democratic Party Committee
Featured Video
Upcoming Events
If you want to make a difference then please join us! We meet on the 4th Monday of every month. Our meeting location is the McArthur Community Building, 31935 State Route 93, McArthur, Ohio. Join us! We look forward to your contribution. We look forward to seeing you!
Latest News
"The King of Whoppers/Alternative Facts - Donald Trump"


Lest we or Trump forget - this link to NBC News identifies Trumps rapidly changing policy positions - talk about being a reed in the wind...


Unfortunately, we are not all equal in America - From Plunderbund -the Double Standards of American Politics - what do I tell my daughter?


The Huffington Posts - Kasich Says Humans Cause Climate Change - Then Proposes More Ways to Cause Climate Change
Plunderbund - Kasich's Sub Par Job Growth Extends to 38 Straight Months

From Huffington Post - Noam Chomsky Says GOP is a Danger to Human Survival

Daily Kos -The Most Important Article You'll read today about the Democratic Party


Today.com - Ohio is not a Happy state - five of the bottom 10 communities in the index were located in Ohio, which ranked 46th in the Gallup- Healthways Index of Well Being - Thanks Gov. Kasich (sarcasm)

Plunderbund - More Ohioans Hungry than 4 years ago!

ASU- Kasich and Jobs Ohio receive an "F" Ohio ranks 37th in Job Creation

Think Progress - Women in America are NOT Equal


Huffington Post - Ten Years Too Late


WLWT-How does Kasich save money? The Gender pay gap under Kasich

Huff Post - The Hypocrisy of the GOP


Huff Post -Debunking the Top 10 Most Egregious Republican Lies



Important Links

Click here to Register to Vote Online
Click here for a Voter Registration Form
Vinton County Polling Locations
Vinton County Board of Elections

Paid for by the friends of the Vinton County Democratic Party, Nick Rupert, Chairman, McArthur, Ohio 45651

e-mail: info@vintoncountydemocrats.org